WHAT WE OFFER
To help organizations manage their business well with peace of mind, Jointech has designed and offer full package for safe working environment: access control, mobile access, attendance check, cameras surveillance, intrusion alarm…to name a few.
Depending on real-world needs and limitations, unique combinations of each system and their functionalities can be customized. Our offerings range from the most general security needs to advanced intelligent functions that improve management efficiency and user experience.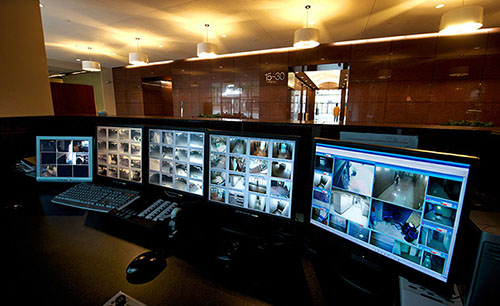 All at once
For flexible scenarios controlling, we provide powerful management functions, including real-time video surveillance and visual alarm data. Range of views with objects detection are all displayed on screen. The user can handle situations immediately.
Intelligent alarm systems
Alarm escalation takes place when the primary operator does not respond. An unprocessed alarm will be forwarded and escalated to upper level management when the original operator ignores.
Using the mobile app, authorized personnel can check video feeds and alarms any time, anywhere. The app enables remote inspection, so top management can review alarms from their mobile devices to get first-hand information for smart, nimble operations.